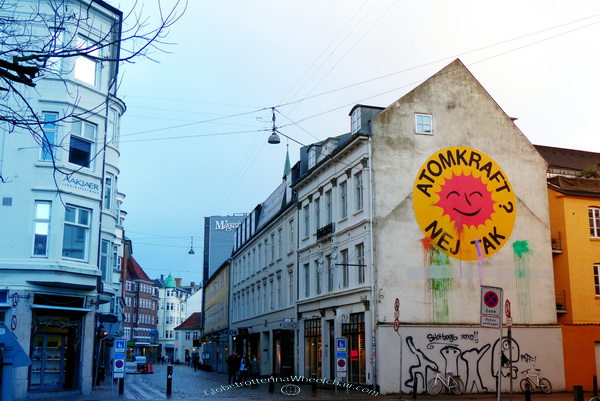 Smiling Sun
In the 1970's there were fears of war, environmental disasters and nuclear power. In response to Sweden's opening of the Barsebäck nuclear power-station in 1975, dreams of a green planet with peace and justice; inspired many to engage in grassroots movements.
Individuals protested against the 1973 government plans to start construction of up to several Danish power stations and the Organization for Information on Nuclear Power, OOA a Danish grassroots anti-nuclear organization was founded in 1974. Among them was Siegfried Christiansen who also became the spokesman for the organization.
("Hvad skal væk? – Barsebäck! Hvad skal ind? – Sol og vind!") What should go away? – Barsebäck! What's in? – Sun and wind! This was shouted at demonstrations and protest marches, which was a popular way to express one´s opinion . ( In Danish the slogan actually rime..)
Today's photograph is the several meter high mural of The Smiling Sun in Vestergade 7, in my hometown Aarhus. The mural was made in 1983.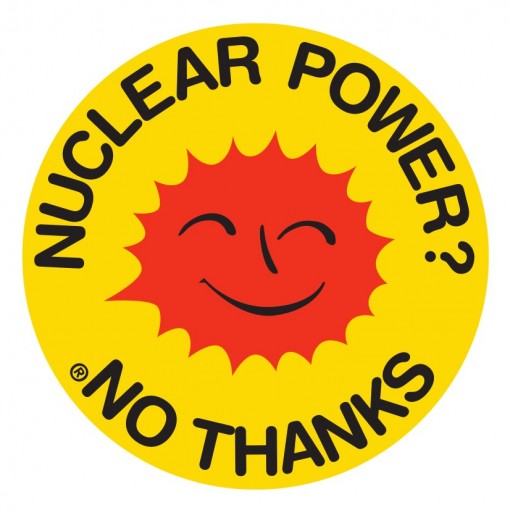 The Smiling Sun logo however was created by the activist Anne Lund in OOA's local group in April 1975 in Aarhus. We must signal kindness and dialogue. That was the philosophy behind the little smiling sun. In my childhood in the 70s I remember we wore badges on our clothes, our bags, well on everything that was suitable for a badge
"Nuclear Power? No Thanks," The Smiling Sun was by BBC News reported in 2005 that few symbols had become "as instantly recognizable across the world. Over 20 million Smiling Sun badges were produced in 45 national and regional languages.