Amazing solar eclipse in Panama
Just arrived to Panama City the day before. We are a bit tired and lazy, and do not want to make it big. Our first inclination is to take a taxi to the bridge over the Panama Canal.
Suffering in the heat we take a break to have some water before we walk along the water,
Then we see a lot of people who are wearing solar eclipse glasses and suddenly remembered that there is a total solar eclipse in Panama April 08th 2005 the very day. How can we forget that?
Well we did, so we had nothing prepared, and we were in the hands of other kindness; borrowing solar eclipse glasses several times during the afternoon, trying to take photographs of the sun, which it is not exactly easy. But I think we actually nailed it anyway.
It was our first total solar eclipse and it was quite amazing. I was quite surprised how dark it became when the eclipse was total. Almost like nighttime.
These photos are from during the solar eclipse and after. Look how dark it went! And it's not photoshoped, it really was that dark.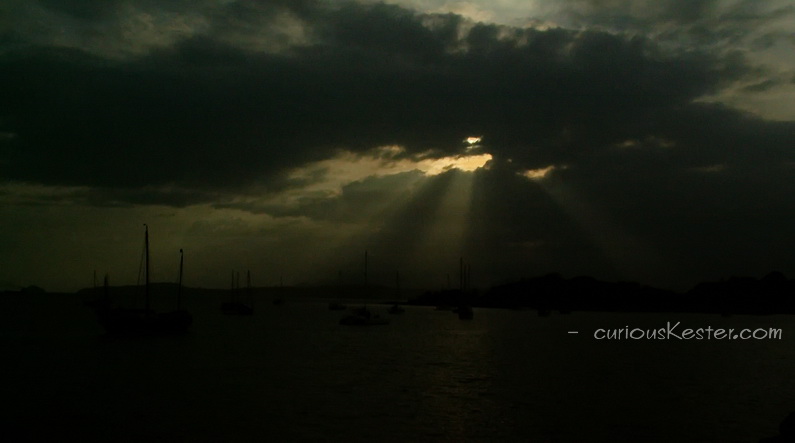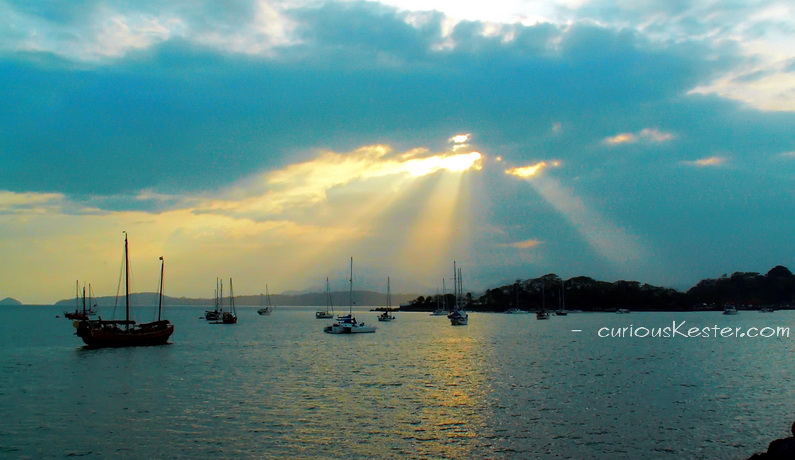 Unbelievable how nature can act into a miracle and make you feel like a tiny shadow of next to nothing. Nature rules. I was humbled and it was awesome.
I'm glad we didn't missed that!