Umbrella in the alley
For the past six month I've been suffering from concussion so no travel for me at the moment.
I just found this picture I took in Naples, Italy some years back, and I immediately got a smile on my face … I know, it's just an umbrella that's left in an alley, for one reason or another, but for me it also brings hundreds of memories and my imagination will have free rein.
Perhaps it is an umbrella blown out of the hand of a now rainy girl. . .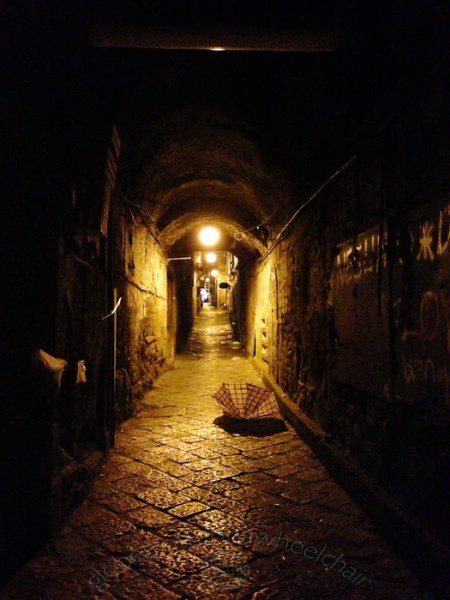 Is the umbrella lost in the middle of a kiss in the dark alley?
Or a schoolboy caught a glimpse of his mother, dropped the umbrella by pure excitement and ran towards her.
It's easy to let your mind wander and when my mind wander to Naples, Vesuvius pops up in my mind. The sea, the port of Naples and Funiculì Funiculà.
Funiculì Funiculà is a famous Neapolitan song from 1880, composed to commemorate the opening of the first funicular cable car on Mount Vesuvius.
Funiculì Funiculà was also the tune of a song from a good friends birthday party, so naturally this photo brings my mind to Naples, to the people, to Mount Vesuvius, and back to Denmark.
If you as I enjoy music, perhaps discovering a new tune, listen to the wonderful Funiculì Funiculà: