Lunar eclipse in Denmark
June 16. 2011 was a chilly but still a beautiful summer evening. Together with a few friends Dieter and I experienced a beautiful lunar eclipse at Tangkrogen in Århus.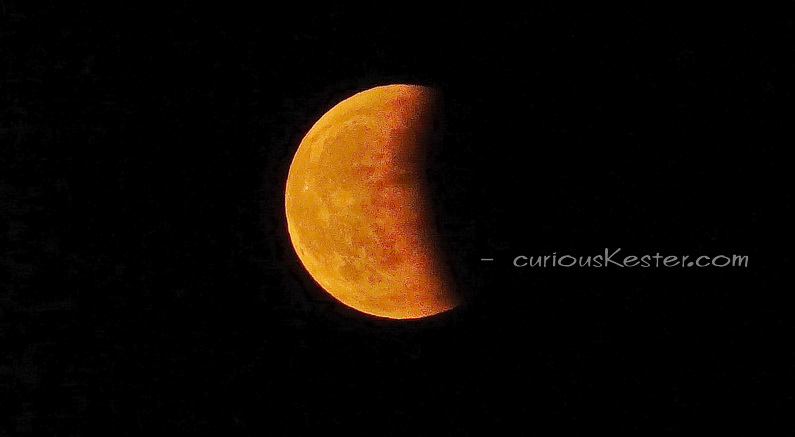 The moon was set to rise at 10:12 p.m. but it was not until 11:00 p.m. the orange contour of the moon broke through the clouds – it was a great joy and we cheered and shouted: "the moon is here;
the moon is here ", finally we got to see it.
According to Ben Burress, an astronomer at Chabot Space & Science Center in Oakland, California, is the path that the moon is taking through Earth's shadow almost directly through [the shadow's] center, making for the longest possible path and so the longest duration.
It was a wonderful evening with a good cup of homemade chai, carrots, biscuits and other good stuff by a magnificent view; until the moon was full again and out of Earth's shadow …