Being a bit too relaxed
In the morning we went downtown in Ende at Flores to buy a ferry ticket.
We are traveling around Indonesia, and have been for about a month. Now we are going from Flores to Timor and then flying to Australia.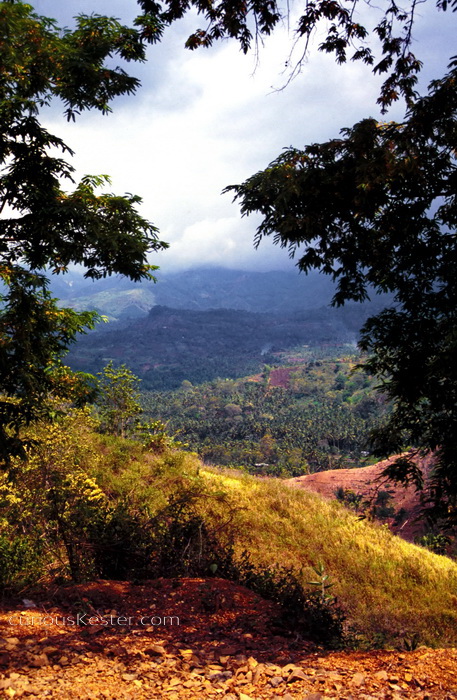 Flores, meaning flowers in Portuguese, is an island in Nusa Tenggara province in Indonesia. The Indonesian archipelago has more or less 18,000 islands
In the 16th century Portuguese traders and missionaries came to Flores, mainly to Larantuka and Sikka. Their influence is still detectable in Sikka's language, culture and religion.
West Timor is part of the Indonesian province of Nusa Tenggara Timor. The name Timor is a variant of timur, Malay for "east"; and is called so because it lies at the eastern end of the Lesser Sunda Islands.
For nine month we have been traveling around Asia and to be honest we have been very relaxed about buying tickets to next destinations. We have been laid back and focused on taking things slow and having a good time.
That turned out to be rod for our own backs, and perhaps we will learn the lesson for future planning. Perhaps..
You see the ferry we wanted to take, isn't leaving until two and a half weeks from now, and our airplane to Darwin is in one week!
Not the best way of doing things, or perhaps I should say not doing things. Our plans crumbles it is obvious. We need to think out of the box and we did!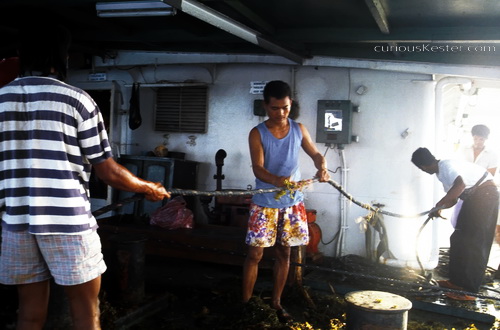 Sometimes you have to flip things around and make an adventure out of a nonexistent adventure.. We went down to the harbor of Ende, with great success I might add.
A giant freighter is heading to Kupang, Flores the very next day, and we are more than welcome to catch a ride! How cool is that! What a fantastic crew and wonderful people!
Not only did they save our ass big time, (we will be in Kupang when our fleight is leaving for Australia!), but we get to experience more of the beautiful seas in Indonesia and probably having a great time with the crew members and their families.
The crew however is somewhat unsure when we are leaving as they need loading the ship before heading to Timor. They expect tomorrow or the day after.
Bad planning resulted in hitchhiking with cargo ship
Next day we are back from a wonderful trip to the impressive Kelimutu volcano. We immediately went down to the harbor, eager to know when we would leave port? At 17:00, so we are in a hurry to get back to our hostel, pack our things and get back to the freighter. Luckily the owner of the hostel offer us a ride back to the harbor; which we are very grateful for since the clock is ticking and we are running late.
On board the ship we were greeted by smiling faces and good people, everyone was very welcoming and although it wasn't easy with the language, the warmth and the mutual joy opened up the communication.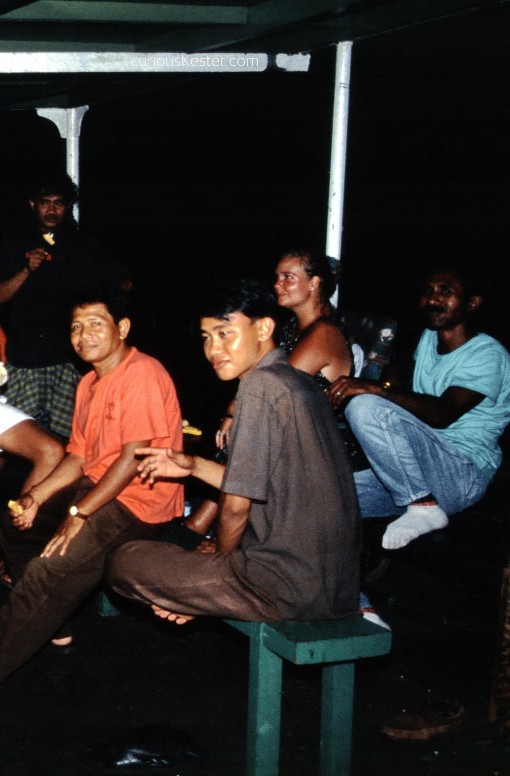 The crew are busy with ropes and doing their things, and Dieter and I tried not to be in their way. Soon after we left Ende we see a spouting whale. The whale is far away but it didn't really matter. We both enjoyed the sight and remembered that great opportunities arise if you let them. Later some dolphins played around the freighter, the crew on board plays checkers and I really appreciated the freighter instead of an ordinary flight.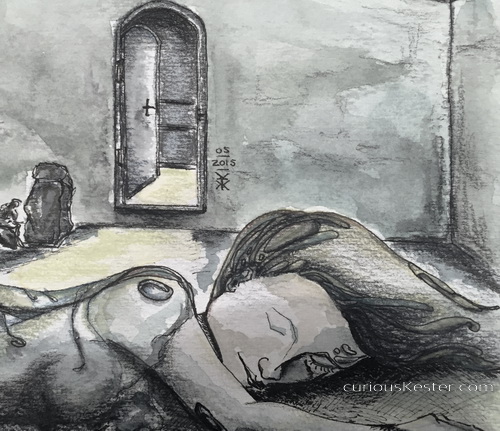 After eating dinner, some bananas and crackers, we talk to the crew and went to bed early. It has been an exhausting day. We were up early this morning, had an awesome trip to Kelimutu and back and forth to the harbor. Admittedly we dreaded a rough night on the bare floor.
Some sort of an acrobat
It's fair to say, it was an unpleasant night through the Sawu sea. Our bodies are very sore when we wake up, and now I'm glad the trip is only for one night. Still with sleep in our eyes, we are offered some spaghetti with chili.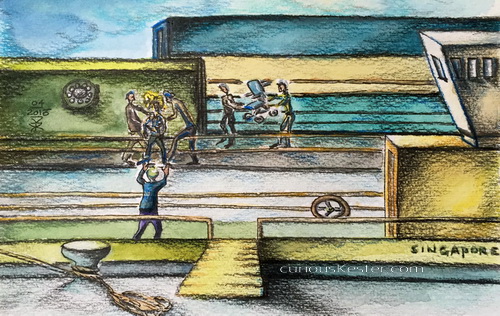 I was in need of something strong to wake me up, so spaghetti with chili suits me just fine.
We arrive at Kupang little past noon, and if I thought it had been a rough night, I was in for a treat. It was somewhat of a hassle to get ashore. As the harbor of Kupang was literately full, the freight could not proceed to berth.
We docked aside of another ship that we had to climb over to get ashore. When not being able to climb, walk, crawl over or under anything; it's not the easiest task to get ashore.
Yet I feel some sort of an acrobat when some are carrying me, others receive up or down stairs, over the railing and under the railing. Other kind hands makes sure my wheelchair gets with me, and others are bringing our luggage. It was a struggle I admit, and bad planning resulted in hitchhiking with cargo ship — But if I was about to choose all over; I will definitely go with the freighter!
Would you like to share this post on Pinterest, you may use one of these photos ..