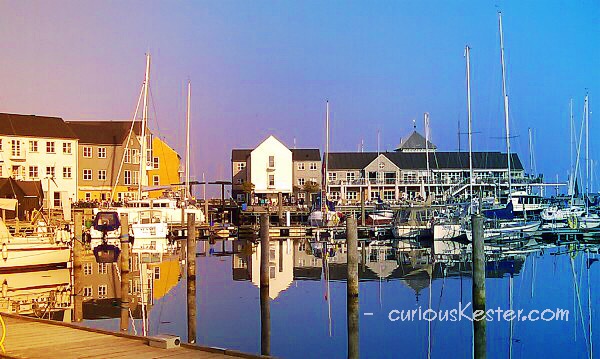 A look at Aarhus

When I'm not traveling The World; I live in Aarhus. 

As interested in art and culture I enjoy and use the many museums and theaters a lot.
Aarhus was founded by the Vikings in the 8th century and today we are around 300.000 inhabitants.

Aarhus does not seem to be that big a city. The beaches and the woods are within walking distance of the city centre which I love because it is easy to be spontaneous, change your plans and go to the beach if weather permits it.

With this #Aarhus tag you can enjoy pictures from my city Århus..

/Click on photos to enlarge
The beautiful theater of Aarhus
The Awakening Woman (Den vågnende kvinde) by Kai Nielsen (1882-1924). The sculpture of the woman who is waking up in the girls body.
crocus blooming at spring time
Art in the city – Grønnegade
Art in the city – Hall Sti
'Århus is an old tired elephant', art in Valdemarsgade
Port of Aarhus
Marselisborg Harbor
Marselisborg Harbor
'The Hippo youngster Fredderikke', ('Flodhesteungen Frederikke') Is one of my favorite sculptures in Aarhus. Unfortunately I found it easy to be overlooked in the busy city street. It stands on Frederiksgade and the lovely granite sculpture was designed by sculptor Aage Bruun Jespersen (1929-2001).

Houses for the big ones and for the little ones – Vestergade
Catholic Our Lady Church
Would you like to share this post on Pinterest, you may use one of these photos ..