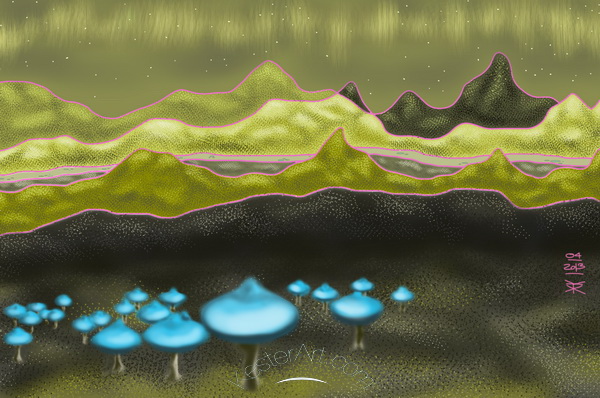 A curious and a traveling Artist
I am not only a curious traveler but a traveling artist. Just like traveling; art is a huge part of my life, and like a spiderweb art and travel is to me connected in so many ways.
On my journeys I always bring a sketchbook, drawing and sketching my way around the world.
When I'm back home in Denmark, you will often find me behind a canvas or organizing an exhibition somewhere in Denmark or abroad.
Are you curious, as I am! And you want to see my artwork, please visit my artsite KesterArt
Do you like to support me as an artist, and help me fund my future traveling. . Here is a great way of doing it.
Buying an artmoney gives you an opportunity to buy real but inexpensive art.
But what is Artmoney?
Artmoney is a global, alternative currency made of original art. Artists around the world make their own money. Companies accept artmoney as payment. Collectors buy artmoney as inexpensive, original art. Artmoney is a world of imagination and real human relations through creativity!
The basic idea of artmoney is, that artists produce a hand-made currency at a fixed value that can be spend at regular shops.
The concept of exchanging art for goods and services is as old as humankind and the value of art is recognized by all people. Artmoney simply introduces a system that unites format and value to make exchange easy, fun and beautiful.
Artmoney is a Danish invention and holds the format 12×18 cm and the value of Danish Kroner 200/ approx 30 US. This applies to all artists at all social and professional levels from all countries. When it comes to artmoney, all people are worth the same.
Have a look at all my Artmoney at my art-site Kester Art 
Check the value of artmoney in your local currency (Danish Kroner 200) with a Currency Converter