It's not the destination that matters. It's the change of scene
— Brian Eno
Sitting in a tin can
Sitting in a cramped airplane, getting the feeling of a sardine in a tin can for hours and hours, is what most people dread and don't reckon as the fun part of traveling. However we all accept the claustrophobic feeling, the bad odors and the hours of waiting for your destination to appear. At the end we know we get rewarded with incredible experiences, exotic fragrances, pampering your taste buds and great exploration makes it all up.
But as I showed you a couple a weeks a go; transport isn't necessarily a torment or boring. Transport can be great fun or perhaps a rewarding experience as the destination.
Fellow travelers shares how they use fun means of transport.
Fun means of transport
___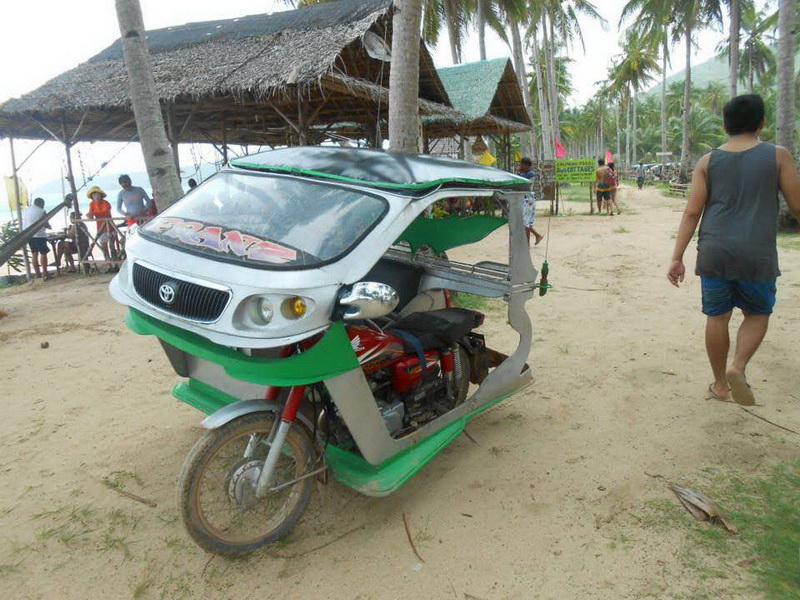 The Philippines
They're loud, colorful, and fast and your best option for covering short distances quickly in the Philippines – The Tricycle! A lot cooler than any tricycle I ever had as a child, these are basically a small motorbike with a seating pod and a spare motorbike wheel bolted to the side. They come in all shapes and sizes and even each city has its own unique style. Check out this interesting creation from Palawan!
Words and photo from Two Monkeys Travel — you may also check these guys out at Facebook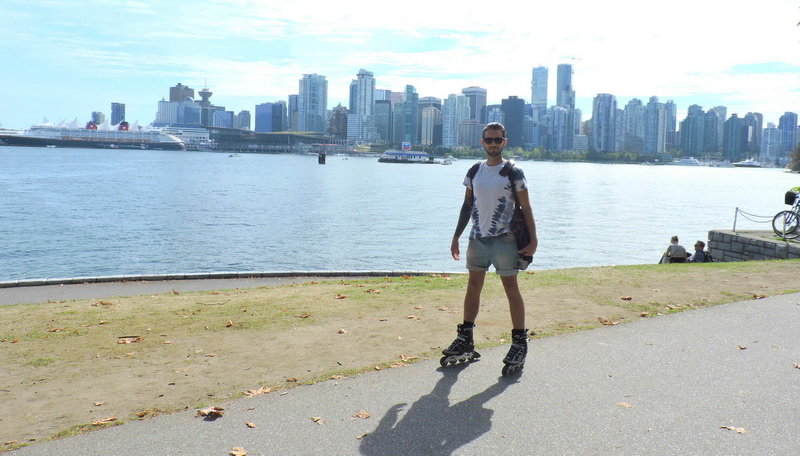 Canada
When I think of adults rollerblading I automatically think, must still live with his mum and smoke weed all day. Turns out I was wrong! It's totally normal to strap up on eight wheels, post puberty, in British Colombia. I'm not going to lie; I was with Avril in my teens – partial to a bit of skater boy. There was something about those baggy trousers, long hair and laid back attitude.
For our third anniversary, Craig and I hired roller skates in Vancouver and skated around the sea wall of Stanley Park. Although there were definitely more punters pedaling, there was a minority on Bauers. It took me a while to get balanced, give me credit; it had been a decade at least since I had attempted to skate. Craig, on the other hand, was a pro – showing off as usual, blading backwards and going low. We even went tandem! He pushed me around the park at one point; it was a lot of fun. Over thirty and blading, that's how we roll.
Words and photo from Two Scots Abroad — you may also check these guys out at Facebook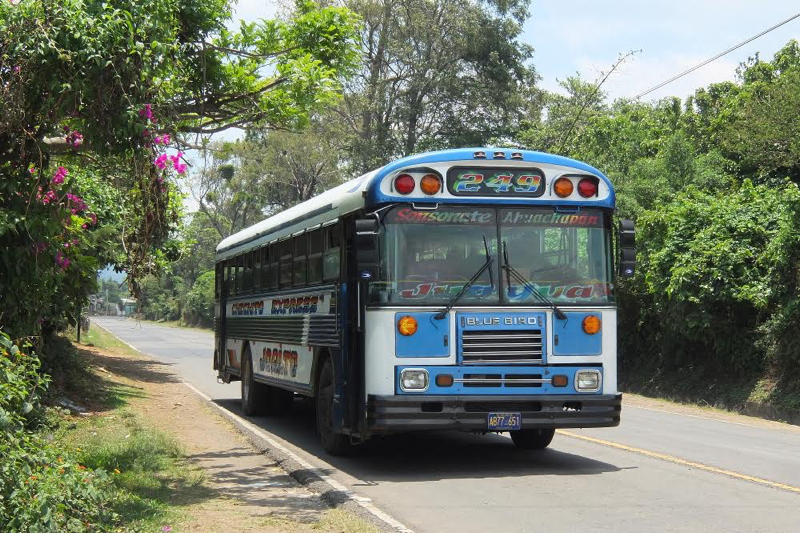 Central America
Getting around Central America can either be expensive (tourist transport) or a unique, slightly uncomfortable but very cheap local experience.
Chicken buses, as they are commonly known, are old school buses from the US which are found all over Guatemala, El Salvador, Honduras and Nicaragua. They are usually painted bright colours, but sometimes they are left exactly as they were in their former lives. You're likely to see pretty much anything on these buses, including chickens (which is the reason behind the name), big sacks of potatoes and people selling medication, belts, toothbrushes and all sorts of snacks. One word of advice, don't buy electronics on chicken buses! I bought a multi plug adapter thing (I'm not sure of its technical name) and it stopped working after about an hour. If you're travelling by chicken bus you'd better get used to standing – they are almost always packed full of people. It's a great way to mingle with locals and see a far different side of the region than you would if you were on a tourist bus.
Words and photo from Jon is Travelling — you may also check this guy out at Facebook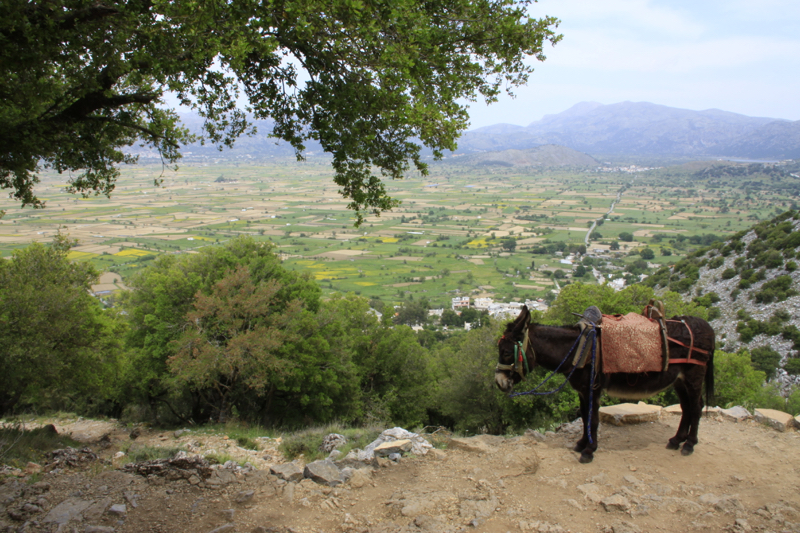 Greece
On a luxury stay in Elounda, I decided to drive out to the Lasithi Plateau, famed for its landscape and beautiful windmills (most of which are sadly no longer there). It's also known for being home to the cave where Zeus is reputed to have been born. Dikteon Andron as it is known is just a short walk up a hill, but the hotel I was staying at had recommended to me that I took the trip up the hill by donkey, just for the experience. It was fun, but I did feel a little sorry for the donkey, carrying me all the way up the steep hill!
Words and photo from A Luxury Travel Blog — you may also check this guy out at Facebook